Clearing Browsing Data in Microsoft EDGE
Posted by George M., Last modified by George M. on 19 April 2017 11:40 PM
Clearing the browsing data in 
Microsoft Edge

Microsoft Edge 
has an active recovery feature. This feature can be both helpful and sometimes problematic. In some cases it may require you 

to clear the browsers data to eliminate the problem. The instructions below are designed to help you complete the process.
1. Open

Microsoft Edge

browser and click on the three highlighted horizontal dots in the upper right hand corner of the browser window.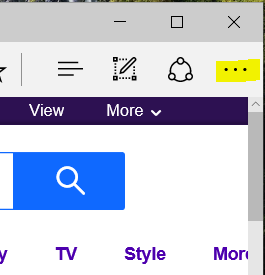 2. Scroll down the menu and click on SETTINGS.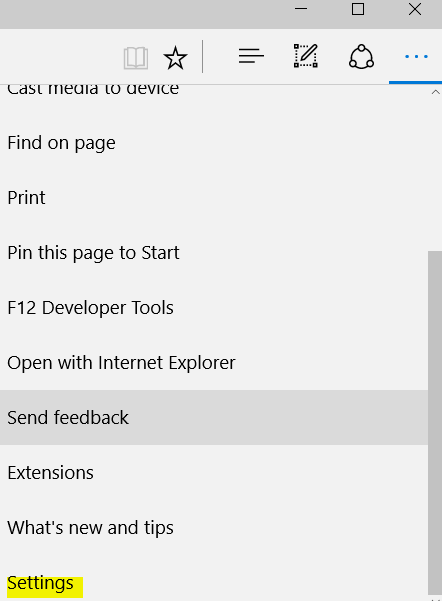 3. Scroll down the menu and look for CLEAR BROWSING DATA and click on CHOOSE WHAT TO CLEAR.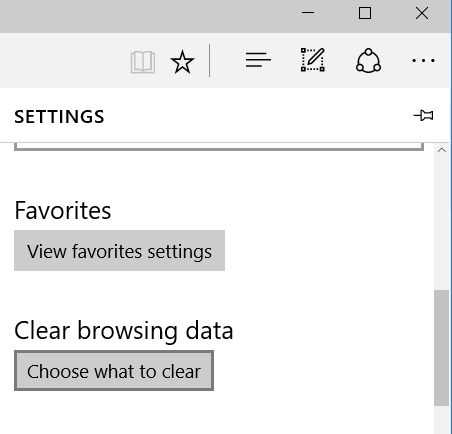 4. The following should be checked:
BROWSING HISTORY
COOKIES AND SAVED WEBSITE DATA
CACHED DATA AND FILES
DOWNLOAD HISTORY
FORM DATA
Note:

 If you are getting a lot of notifications that you don't want, you may want to click on SHOW MORE and then select the following:

NOTIFICATION PERMISSIONS
POP UP EXCEPTIONS

5. Click CLEAR and wait for the process to complete.




For further assistance -

or

Additional user information may be found via the StopSign KNOWLEDGE BASE.
---